ABOUT ORGANIC PRODUCTS
The taste of purity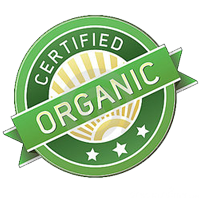 With hand in hand with purity and excellence, shanti worldwide has come forward to with a huge variety of Organic and NON GMO Agricultural Products
The company is enthusiastically engaged in manufacturing, supplying and exporting of Organic Agricultural Products like Organic soyabean, Organic Corn, Organic Spices, Organic Oil Seeds like Flax seeds, Sunflower seeds, Safflower seeds and many more
In addition to this, the customers are assured of the genuineness of the products and our credibility that is reflected with the huge clientele spread in the regions of USA, Canada, UAE and Asia.
Certifications
The below mentioned certifications also speaks about the credibility of the company. Along with these certifications, the products are also certified to Spice Board.
NPOP,NOP/USDA, Commission Regulation EEC 2092/91 and Regulation (EC) 1788/2001 by Onecert
Strictly adhering to the norms of Organic farming and process, the company has carved a niche amongst the trustworthy Agro Food Products Manufacturers and Suppliers in India. Our products are also experiencing high usage in Food Processing Industry and Oil Industry and are appreciated in the market as no alternative is available for the same.
Our Products
All Type of Pulses
Corn & Flour
Organic Products
Feed Products
Soya Products
All Rights Reserved. Shantiworldwide.com
Website Design by Antasoft Technologies