Rapeseed Meal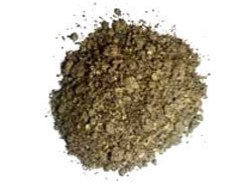 Rapeseed meal is a coarse powdery material, produced from rapeseed cake after series of preparatory physical processes followed by multistage extraction of oil under hygienically controlled conditions. Rapeseed meal is having a extremely good amino acid composition, often compared to the milk protein, contributes to it is high nutritive value. The amino acid profile showing adequate lysine and methionine is very much favorable to the non-recruitment poultry feed.
Rapeseed Meal Typical Specifications :
Parameters Specifications
Moisture 10% Max.
Protein 38% Min.
Oil Content 1% Max.
Sand & Silica 2.5% Max.
Fibre 12% Max.
Our Products
All Type of Pulses
Corn & Flour
Organic Products
Feed Products
Soya Products
All Rights Reserved. Shantiworldwide.com
Website Design by Antasoft Technologies